Tripawds is a user-supported community. Thank you for your support!
Rocky has really settled in here at our house. He has started playing with the other dogs. Koda and him are buddies. We have found that Rocky likes to play with a stream of water. So, of course mom went and bought a sprinkler…. Video will come soon from that play session…..
We are still amazed at how fast Rocky has acclimated to his missing leg. He now jumps up on the couch, runs like a mad puppy….. All which is awe inspiring for us to watch. Knowing what he came from.
Last night, we all went outside. Rocky was in a playful mood…. He was hysterical to watch running and playing. If you want to smile and laugh, then watch his video…
Here is Rocky posing for his picture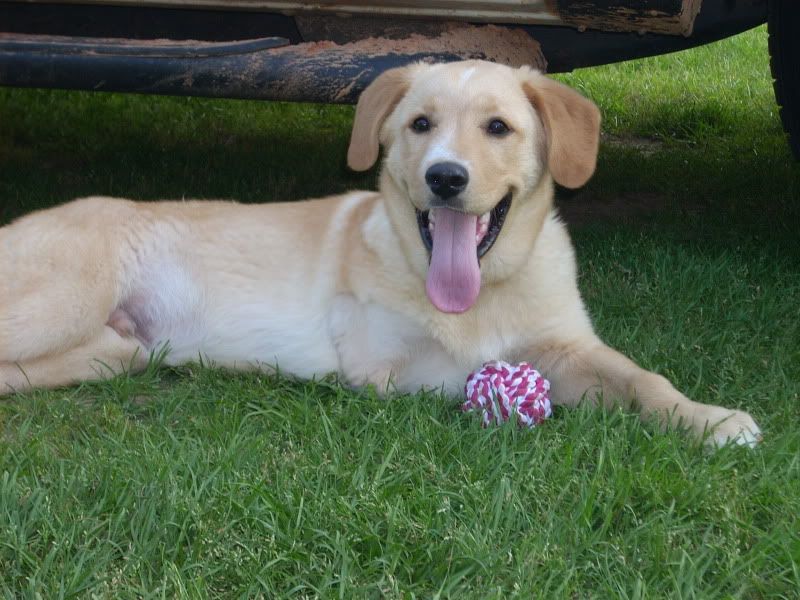 Rocky Playing (Video) Click the thumbnail…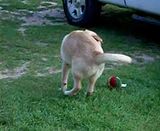 Rocky Playing With His Sister Gretchen…..